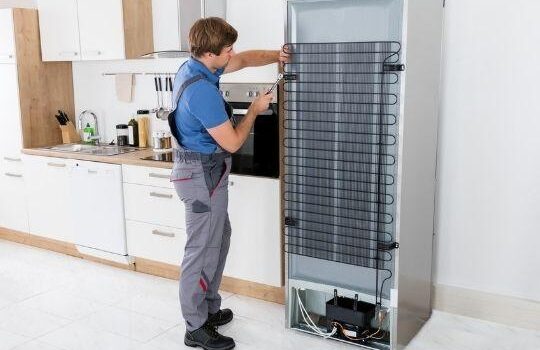 OTTAWA, ON – Napoleon Appliances, a locally owned and operated company based in Ottawa, Canada, that offers appliance repairs, is delighted to announce the launch of a recycling and pick-up service in and around Ottawa.
The company has always been focused on being environmentally friendly, which is one of the main reasons behind its commitment to repairing products rather than simply replacing them. However, all mechanical products will eventually need to be replaced, which is why the company has decided to launch its recycling and pick-up service. If the machine, be it a refrigerator, tumble dryer, oven, dishwasher, or stove, is no longer economically viable to repair, the company now has a service to collect the item in question and ensure that it gets recycled properly.
"We are committed to the planet's environmental needs, and we will always do everything in our power to extend the lifespan of our customers' products," said Evgueni Tchernobelski, owner and founder of Napoleon Appliances. "However, with the best will in the world, at some point, all devices reach the end of life, so rather than contributing to further landfills, we decided to launch our pick-up service designed to increase the number of products that are recycled properly. We are confident that this will prove to be a popular service and are fully committed to making it a huge success."
Contact Napoleon Appliances for pick-up service

Napoleon Appliances is a family-owned and operated business located in Ottawa. The company offers expert household appliance repair services throughout the Greater Ottawa area. They are available seven days a week, and their appliance repair technicians are trained and experienced in repairing appliances of all makes and models. Their vans are stocked with the most common parts, so in most cases, they can fix appliances the same day. Their team of technicians has more than 20 years of experience in the industry. Although they can repair every make of machine, they also specialize in high-end appliance repairs for Sub-Zero, Viking, Miele, Thermador, and more. For more information about the company and the services they provide, visit its website at https://napoleonappliances.ca.
April 12, 2022
Categories: