Tradition of Excellence | Appliance Repair Services
Appliance repair services near you. Our goal is high-quality service and customer satisfaction. This is achieved through our highly qualified professional team of friendly technicians whose main goal is to satisfy your needs.
All of our expert and specialized service technicians are highly trained and qualified to fit your needs.
Our certified technicians use the most modern equipment and tools to fix your damaged home appliances.
As a testament to our commitment to excellence, we have garnered a reputation as the number one choice for commercial appliance repair in Ottawa. We have served numerous businesses across various industries, including restaurants, hotels, hospitals, and more. Our dedication to quality workmanship and customer service has earned us the trust and loyalty of our clients.
When it comes to commercial appliance repair and fast appliance repair services, Napoleon Appliances stands head and shoulders above the competition. Contact us today for all your commercial appliance repair needs, and experience the difference of working with Ottawa's leading experts in the field.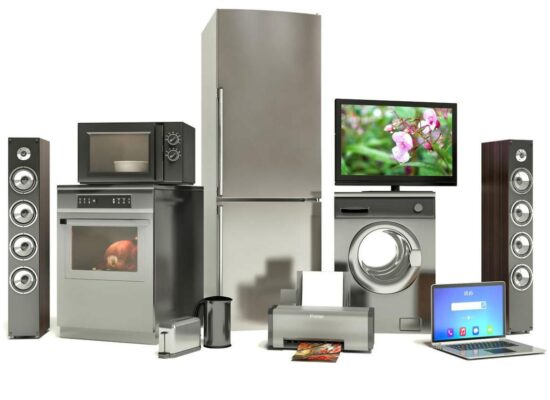 At Napoleon appliance, we offer same day appliance repair, our experts household appliance repair services throughout the Great Ottawa area. Our appliance repair technicians are trained and experienced in repairing appliances of all makes and models. Our vans are stocked with the most common parts in most cases, we can fix your appliance the same day.
We are a family-owned and operated appliance repair company, with more than 20 years of experience, We offer same-day appliance repairs for major household appliances in Ottawa. We also specialize in high-end appliance repairs for Sub-Zero, Viking, Miele, Thermador, and more.
We know how urgent and important your appliance repairs can be, which is why we offer professional and prompt services at affordable prices throughout Ottawa and the surrounding areas. Don't let a broken appliance ruin your day! We are here to fix it!
Appliance Repair Services
At Napoleon Appliances, we take pride in being the foremost authority in commercial appliance repair and providing fast appliance repair services in Ottawa. With years of experience and a team of highly skilled technicians, we have established ourselves as the go-to destination for businesses and homeowners alike when it comes to reliable and efficient appliance repairs.
Our commitment to excellence begins with our dedicated team of professionals who are passionate about delivering top-notch service to our valued customers. Our technicians undergo rigorous training and stay up-to-date with the latest advancements in appliance technology. This allows us to handle a wide range of commercial appliance repair needs, from refrigeration systems and ovens to dishwashers and commercial laundry equipment. No matter the complexity of the issue, we have the expertise to diagnose and fix it promptly.
One of our core strengths lies in our ability to provide fast appliance repair services. We understand the importance of having functional appliances in a commercial setting. A malfunctioning appliance can disrupt operations, lead to costly downtime, and affect customer satisfaction. That's why we prioritize quick response times and efficient repairs. When you reach out to us, our team will swiftly assess the situation and dispatch a technician to your location, ensuring that your appliances are up and running in no time.
We also recognize that commercial appliances require specialized care due to their heavy usage and unique operational demands. Our technicians are well-versed in the intricacies of commercial appliance repair, possessing the knowledge and skills to address the specific challenges faced by businesses. Whether it's a faulty compressor in a walk-in cooler or a malfunctioning conveyor belt in a commercial oven, we have the expertise to diagnose and resolve the issue with precision and efficiency.
In addition to our exceptional repair services, we place a strong emphasis on customer satisfaction. We believe in building long-lasting relationships with our clients, which is why we prioritize clear communication, transparency, and reliability. From the moment you contact us to the completion of the repair, we will keep you informed about the progress and provide detailed explanations of the work carried out. Our goal is to ensure that you feel confident and satisfied with our services every step of the way.