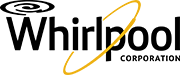 After a long day, the last thing you want to deal with is a faulty appliance. But even when you invest in top-of-the-line appliances, you'll still encounter issues from time to time. Such is the way of life.
When you call Napoleon, we'll be there to fix your appliances ASAP. We offer appliance repair services for common Whirlpool appliances, including:
Interested in learning more about Whirlpool appliance repair in Ottawa? At Napoleon Appliances, here's what we have to offer:
Introduction to Whirlpool Appliances
The design of these products is based on one principle: Sophistication that isn't complicated. They're intended to fit in with your life to save you time and energy, and relieve stress rather than cause it. With intuitive sensors and eco-efficient performance, Whirlpool appliances are a cut above the rest.
But as time goes on, your Whirlpool appliance may break down from wear and tear. In that case, you can call Napoleon Appliances to schedule your repair service!
Whirlpool Appliances We Repair
Our Ottawa whirlpool repair services are available for the following appliances:
Refrigerators
Ice build-up can prevent your Whirlpool fridge from working properly. Over time, it may have issues regulating temperatures. We have the experience to repair all kinds of Whirlpool fridges, from control board replacements to door switch repairs. Give us a call when you need a Whirlpool fridge repair!
Stoves
It's tough to cook a meal without a working stovetop. With our Whirlpool stove repair services, we'll fix your appliance in no time. Once you contact us, we'll send a service technician to your home to inspect the issue. Then, we can identify the most efficient way to repair your appliance.
Ovens
Whirlpool oven repairs may be necessary after years of usage. For example, if the door latch won't lock, you'll have trouble heating your oven to your desired temperature. Other common issues include oven temperature sensor issues and control panel failures. If you need a Whirlpool oven repair, contact us today!
Dishwashers
You love your Whirlpool dishwasher, but lately, it hasn't been performing at its best. Whirlpool dishwashers offer energy efficiency and powerful performance, but over time, they can be damaged by wear and tear. Our appliance repair technicians fix all sorts of dishwasher issues.
Washers
You've stuffed this week's laundry into the drum of your Whirlpool washing machine, but for some reason, the wash cycle just won't run. You might need a Whirlpool washer repair.
Is your washing machine giving you an error code? We have the experience to repair a range of issues with Whirlpool washers, from drain hose clogs to water pump replacements.
Dryers
Is your dryer failing to spin? Are your clothes coming out damp and wrinkled? Without a working dryer, your laundry will start to pile up fast. Don't worry: That's what our appliance repair services are here for.
We offer repair services for Whirlpool dryers. If you need a Whirlpool dryer repair, give us a call!
Why Choose Napoleon Appliances?
You're looking for an appliance repair specialist who will be there when you need them. Our professional technicians know how important your appliances are to you. That's why we offer same-day service and speedy repairs.
We repair Whirlpool appliances, including washing machines, dishwashers, and ovens. For reliable repairs at an affordable price, we're the ones to call.
Also see the other brands we repair.
Call for Whirlpool Appliance Repair
When your household appliances break down, we'll be there to fix them. If you need professional repairs, give Napoleon Appliances a call!
We offer professional whirlpool appliance repairs in Ottawa and the surrounding areas. With same-day service and reliable results, our skilled technicians can repair all sorts of appliance issues.