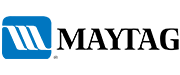 If you have Maytag appliances in your home, you rely on them to function so that your day-to-day life can be smooth and stress-free. But when one of those appliances stops working well, it can really throw a wrench into your routine. On this page, you can learn about Maytag appliances and repairs in Ottawa. And, of course, why Napoleon should be your go-to choice for all Maytag appliance repairs.
Like all major brands, Maytag appliances have proprietary designs and parts. When your Maytag appliance needs a boost, you'll want to rely on someone to fix it who is familiar with Maytag appliance repairs. Napoleon is your go-to for professional technicians who know how to handle Maytag appliances. With same-day service, we'll have your appliance up and running quickly.
Introduction to Maytag Appliances
Maytag is an American company that has been making household appliances for over a century. Maytag appliances have a good reputation for dependability, and many are under partial warranty for up to ten years. But the partial warranty doesn't cover everything. And when a malfunctioning appliance interrupts your busy schedule, you'll want someone local working with you who can quickly diagnose and fix the problem.
At Napoleon, our well-equipped technicians are trained to service each and every Maytag appliance. From washing machines to kitchen appliances and from dryers to ovens, we've got you covered throughout Ottawa and the surrounding areas.
Maytag Appliances We Repair
At Napoleon, our technicians are trained to repair Maytag appliances of every variety. If you've got an issue with a Maytag appliance, you can bet we'll be able to help. Here's a list of the major appliances we repair on a regular basis:
Refrigerators
Maytag fridges come in a wide range of shapes, sizes, and styles. Top freezer, bottom freezer, French door, or side-by-side, we can repair them all. New fridges come with more features, and we're up to date on handling all of them! If you're looking for Maytag fridge repair, we're the only place you'll need to call. We haven't yet met an appliance we couldn't fix.
Stoves
Napoleon doesn't service gas stoves, but if you have a Maytag stove that needs repair in Ottawa, give us a call. We're familiar with all Maytag stovetops, including convection systems.
Ovens
Maytag ovens are definitely on the list of appliances we repair in Ottawa. Whether you have a wall oven or a traditional oven under your stovetop, our technicians will know how to troubleshoot and repair it.
Dishwashers
Having your Maytag dishwasher malfunction can really throw off your day. But don't worry. Our technicians will know what to do. They've probably even got the parts necessary for the repair with them in their truck.
Washers
Do you have a Maytag washing machine that's giving you trouble? Napoleon can help. With same-day repair, you can still have your clothes washed by the time the sun goes down.
Dryers
When you're expecting your Maytag dryer to work and it's not, call Napoleon. Top loading or front loading, our technicians will know how to right the wrong.
Why Choose Napoleon Appliances?
If you are looking for Ottawa Maytag repairs, Napoleon is your number one choice. Our professional technicians have expertise in diagnosing and repairing all the appliances you rely on to get through your day, and we understand that a broken washing machine or dishwasher can upset your life's balance.
That is why we offer same-day service, and our technicians come prepared with the parts and tools to repair Maytag appliances. For Maytag appliance repair in Ottawa, look no further than Napoleon. Also see the other brands we repair.
Call for Maytag Appliance Repair!
For prompt, professional, and friendly Maytag appliance repair in Ottawa, call 1-613-880-8150 today!