At Napoleon Appliance Repairs, we offer expert household appliance repair services in Ottawa and throughout surrounding areas!
Refrigerator Repairs
We understand how difficult it can be to live without a refrigerator so we provide quick and efficient appliance repairs with minimal interruption to your daily routine. If the appliance repair takes longer or requires a new part to be ordered, we do our best to solve the problem as quickly as possible.
Dishwasher Repairs
Our team offers comprehensive dishwasher repair and installation services for homeowners and residents in the Ottawa area.
Washer Repairs
Our appliance repair technicians can identify, diagnose, and repair a wide variety of washing machine issues. If an appliance repair would be more expensive than a replacement, our technicians can also recommend replacement washing machines suitable for your situation.
Oven Repairs
Our team of appliance repair technicians are fully trained on how to diagnose issues and repair a variety of ovens, including electric models, conduction & convection cooking methods, roasting ovens, self-cleaning designs, and microwaves.
Dryer Repairs
We offer years of experience solving all kinds of issues with dryers. Whether your dryer won't heat up, tumble, or start, our appliance repair technicians can help with minimal interruption to your daily routine.
Stove Repairs
When your stove or cooktop isn't working properly, you can count on us to provide quality and affordable appliance repair. We provide services for electric appliances only,
Offering Appliance Repair in Ottawa
Ottawa is one incredible place to live! We're the centre of the National Capital Region, and the political centre of the country. From appreciating our National Museums to enjoying the Rideau Canal, life in our nation's capital can be a blissful experience.
But there's nothing blissful about broken household appliances.
It's hard to use a clothesline to dry your clothes when it's -15 outside. And as good as our city's restaurants are, there's only so long you can live without kitchen appliances.
Never fear – Napoleon Appliance Repairs in Ottawa is here. With our same day service we'll get your appliances fixed in no time flat, so you can get back to enjoying our city.
Professional appliance repair services in Ottawa we offer
It would be easier to list the major household appliances we don't fix – because that list would be empty! 
We fix absolutely everything, including older models and less popular brands. Have a broken appliance? No problem! If you've got an appliance you need fixed or maintained, you can rely on the friendly expertise of our appliance repair technicians, no matter how big or small the problem is.
Got questions about Appliance repair? We've got answers.
---
Ottawa appliance repair services overview
Whether you cook gourmet meals regularly or you just use your stove for a trusty pot of Kraft Dinner when the craving strikes, your stove is an essential part of your home. A stove that's broken means more eating out, and less money in your pocket.
Before you call us for stove repair, unplug your stove, then plug it back in. Check the breaker to see if anything has flipped off. If that doesn't solve the problem, give us a call for appliance repair.
Common Stove Problems
The stove won't turn on

The burner won't heat

The burner won't maintain its temperature

The stove is clicking

The indicator lights are broken (won't turn off or come on)

The stovetop is sparking
The source of these problems can differ depending on the type of stove you have. No matter what the problem is, our appliance repair team will fix it!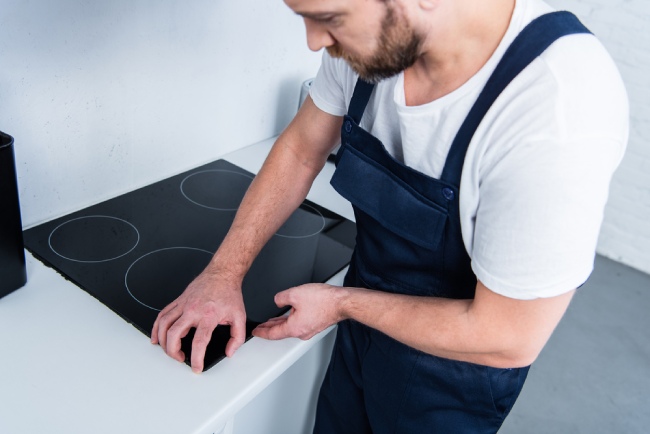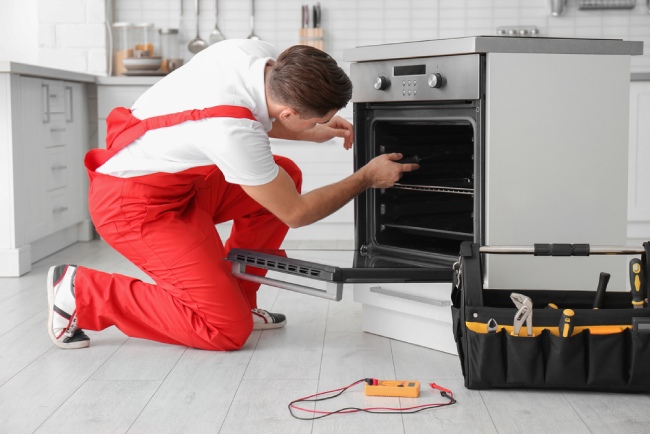 Whether you're baking cookies, roasting a turkey, or heating up a frozen pizza, your oven is there for you. When it's not working, we can help. 
Before you call us for oven repair, unplug your oven and plug it back in, then check the circuit breaker. If that doesn't fix the problem, we'll be there for your appliance repair. 
Common Oven Problems
Oven has trouble maintaining temperature

Oven door does not close properly

Oven interior light isn't working

Oven doesn't turn on

Oven won't heat

Oven won't self-clean
We can fix all of these problems and more – we repair every make and model, so if you've got an oven from an unconventional brand, we can still help.
If time is money, then all the time you spend washing dishes by hand is money down the drain. Tired of pruney fingers and sore arms? Stop washing your dishes by hand – call us to repair your dishwasher!
Common Dishwasher Problems
Dishwasher won't start

Dishwasher is vibrating

Dishwasher is leaking

Dishes come out dirty

Dishes come out wet

Dishwasher makes weird noises
Before you call us for dishwasher repair, make sure you're using the right detergent for your dishwasher – that can fix a lot of problems! If you're sure you are, and your dishes are still coming out dirty, or you're experiencing any other problems with your dishwasher, call Napoleon Appliance repair Ottawa.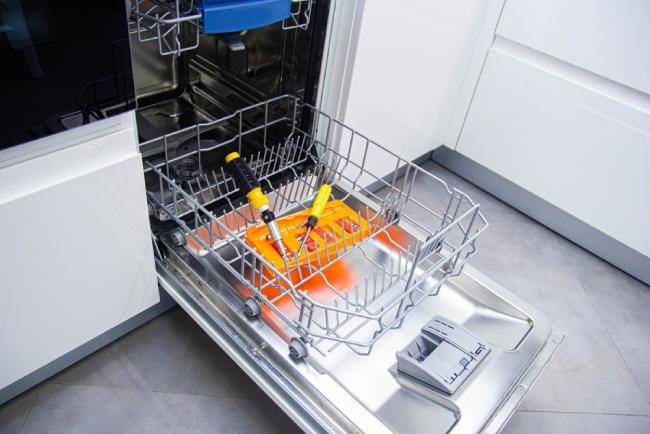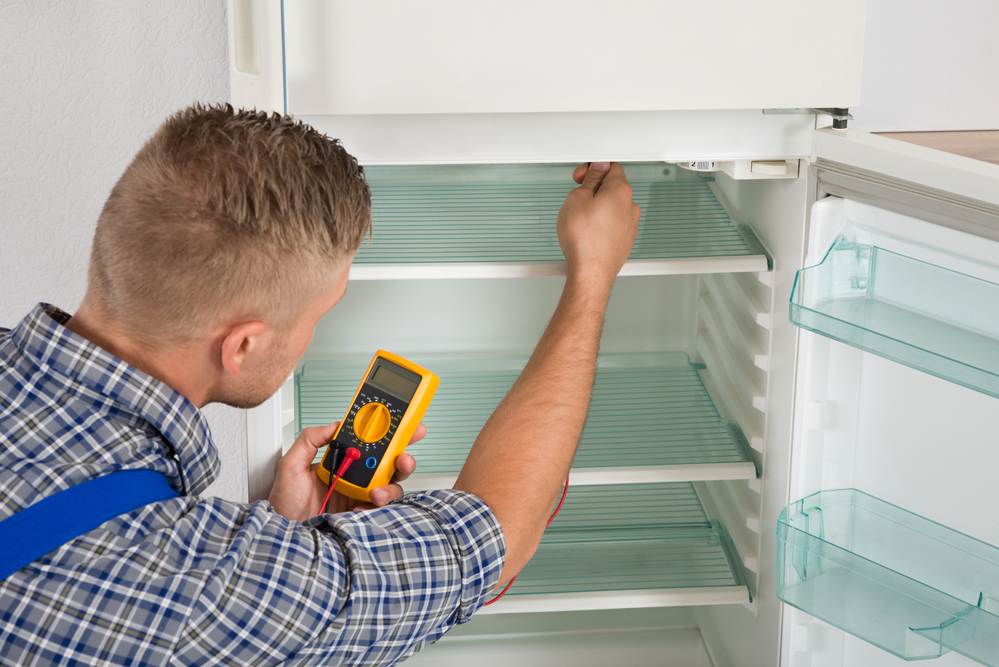 Is your refrigerator running? We sure hope it is. If it isn't, try unplugging it and plugging it back in, then check the circuit breaker. 
Still not running? Give us a call. We offer same-day service, so that your food doesn't spoil – spoilage can cost hundreds of dollars, after all.
Common Fridge Problems
Fridge is too loud

Fridge door isn't closing properly

Ice maker isn't working right

Freezer isn't cold enough

Fridge isn't cold enough
We can fix all of these problems and more. Fridges and freezers are complicated home appliances, and refrigerant leaks can be devastating to the environment. 
By fixing problems as soon as they come up, you can protect the environment, and stop the problems from developing into something bad enough that it spoils your food.
Back in the day, we used to wash clothes by hand – and the time we save with washers has truly given rise to better lives for all of us. Major household Appliances are at their best when they give us more free time to focus on what we're passionate about.
Luckily for us, we're passionate about appliance repair. When your washer isn't working, don't start washing by hand or spending hours at the laundromat. Call us for an appliance repair. We'll get it fixed.
Common Washer Problems
The washer won't start

The washer is vibrating

The washer stops mid-cycle

The washer won't drain

The water level in the washer is low

The washer is leaking
These problems are annoying (and can wear away your washer's lifespan), at best, and they'll stop you from doing laundry altogether, at worst. Don't worry – the friendly pros at Napoleon can fix your washer. Even old models often have years of life left in them after an appliance repair!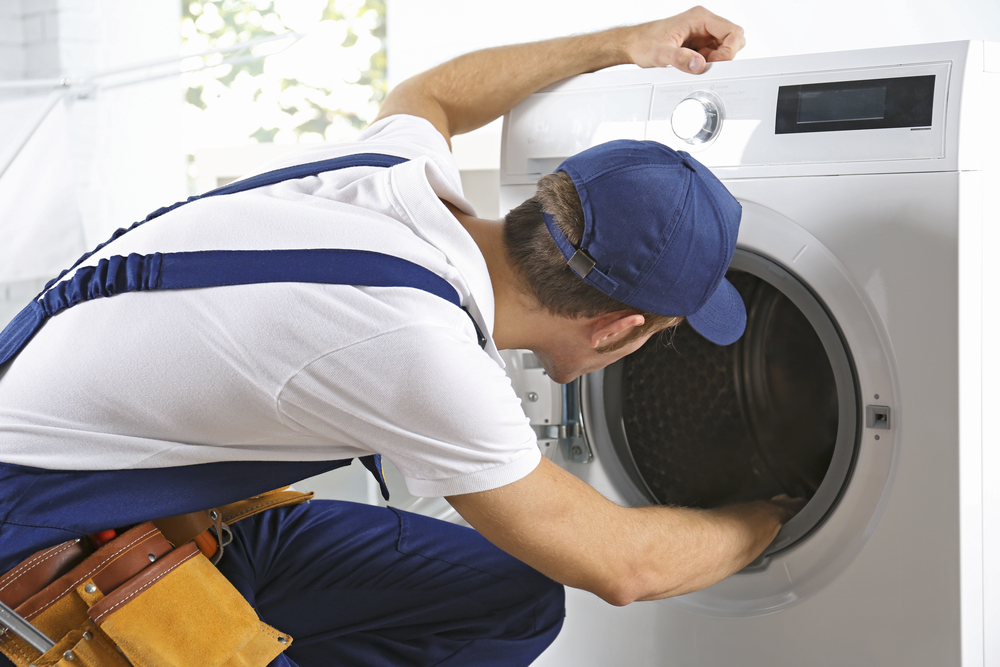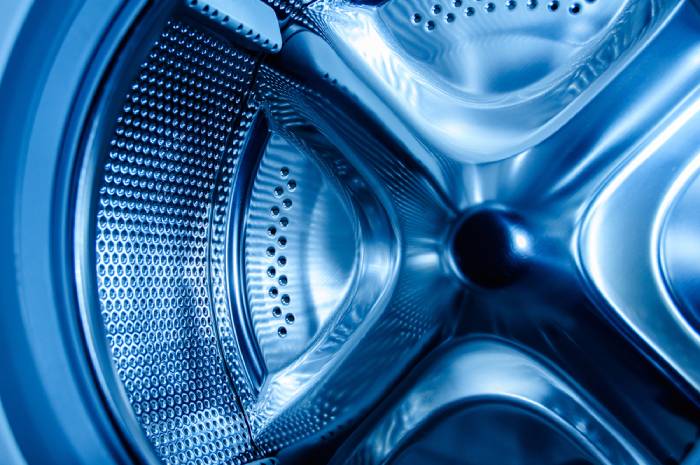 Drying your clothes without a dryer during Ottawa's winter? Unless you've got a lot of space to drip dry in your house, you're going to be lugging wet clothes to the laundromat.
Save yourself the trip – call us for an appliance repair. We'll fix your dryer.
Common Dryer Problems
Dryer won't heat up

Dryer won't turn on

Dryer is vibrating

Dryer gets too hot

Dryer is making strange noises

Dryer isn't spinning

Dryer isn't fully drying clothes
We can fix all of these dryer problems – and more! No matter what make or model of dryer you have, you can trust Napoleon Appliances for dryer repairs.
Call Us Today!
No matter what appliance you need repaired, if you live or work in Ottawa and the surrounding area, and need same day service, we can probably help. We provide same day service for appliance repair – call Napoleon Appliances today!
Napoleon appliances did an amazing job fixing my fridge. The owner was very efficient, polite, and knowledgeable. He explained all the work he completed and offered me the best and reasonable price. I am very happy with the services provided by napoleon appliances and I will definitely be referring my friends/family to this company!!
My 9 y.o. samsung fridge was broken. I called the company, and Eugene to diagnose, free of charge, 1 hour later. Eugene was able to diagnose the issue promptly and told me it's not worth fixing the compressor as the Samsung compressor is not reliable especially since I don't have the warranty and it's expensive to fix. I appreciate his honest professional suggestion.
Excellent service and reasonable prices !!!
My 20 year old fridge broke down on a Saturday afternoon - Euguenie was able to assess it the next morning, ordered a part from Toronto, and had it up and running by Wednesday morning. He was very pleasant and conscientious, and I would definitely use his services again. The cost was more than reasonable.
Mazahir Bhagat
2023-05-11
On time, professional and reasonable. Overall, it was a great experience!
Eugueni was quick and efficient. Arrived on time and got the job done! He even vacuumed the carpet afterward to clean up the lint that had fallen from the dryer. Great service. Would recommend!
Katéri Anowara
2023-04-10
Eugeuni was friendly, professional and doubled checked everything to make sure there was no leak. He left the area clean and his price was reasonable. I strongly recommend it. Thank you!!